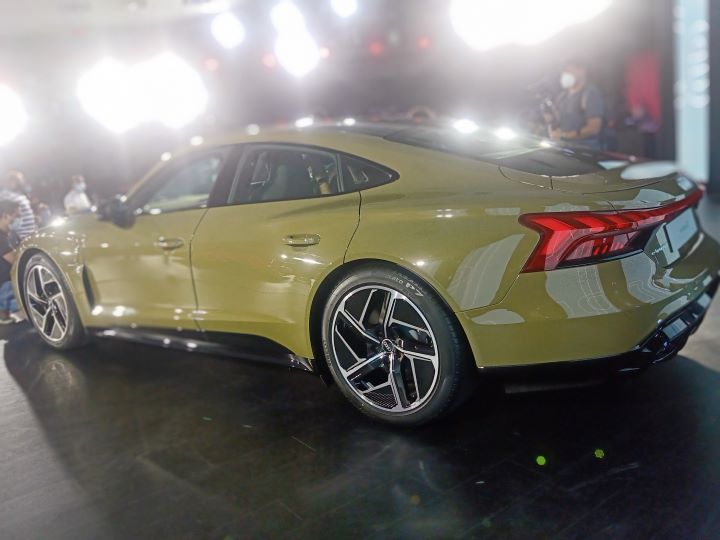 Audi is stepping onto the accelerator in terms of EVs in a big way. We have seen the e-tron SUV and the Sportback version launched recently but now there is the sports car that has arrived in India. Say hello to the e-tron GT and the e-tron GT RS. It is a four-door coupe and represents the sports car of the future. In other words, it is a stunning-looking car that packs in a front electric motor with an output of 238 PS along with a rear motor with an output of 435 PS.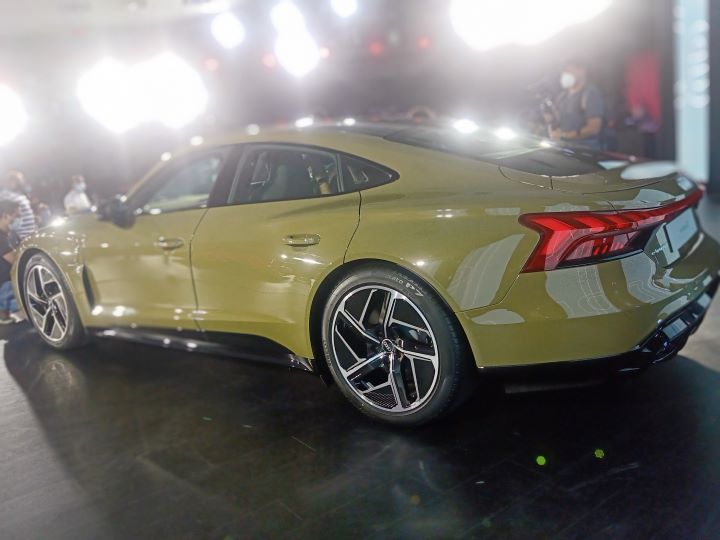 The total power output is 530 PS along with 630Nm.  In the RS e-tron GT, the electric motor at the front axle has 238 PS, while the motor at the rear has 456 PS. The total output is 598 PS, and the total torque is 830 Nm. In boost mode, the output increases to 646 PS.  The rear electric motor also transfers its torque to a two-speed transmission.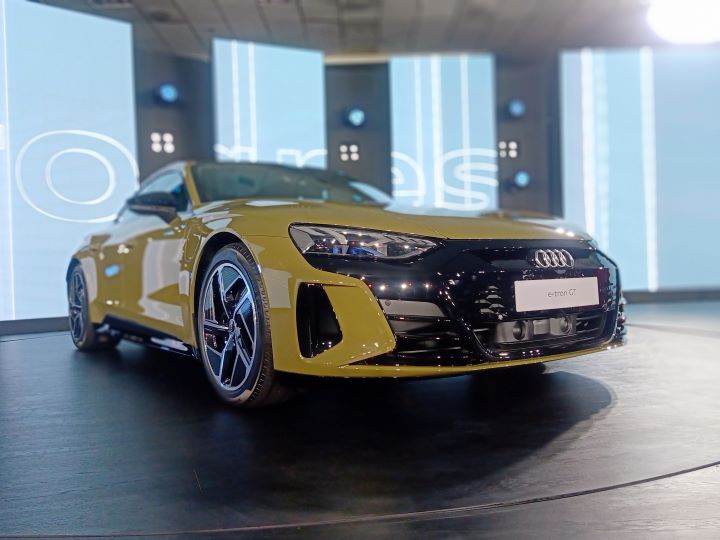 Like Audi cars, the e-tron GT and the RS are electric all-wheel drive while the lithium-ion battery system is located between the axles. Being a high-performance EV, the range is also impressive with these cars at up to 500 kilometers (WLTP range). Hence charging at frequent intervals is not needed at all and you can do large distances in this car with ease.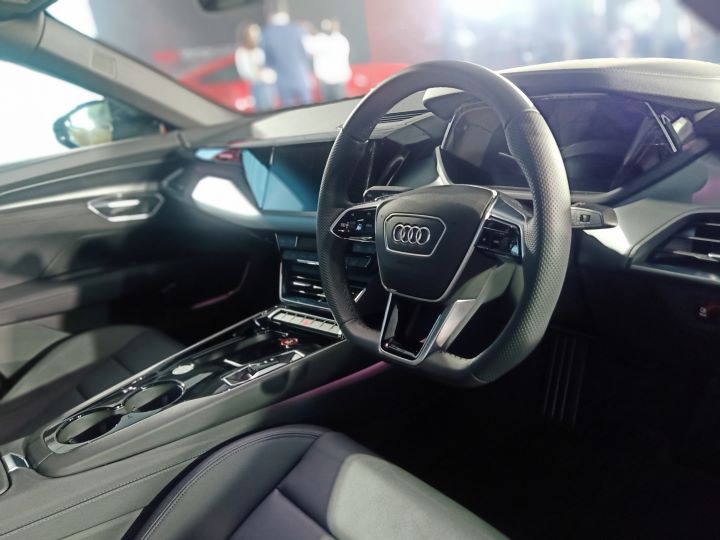 Like the other e-tron models, the GT will also have a fast charging option along with a home charging set-up. The fast charging will top up the cars in just a few minutes! It is a big car at 4.99 meters and inside it has enough space for four.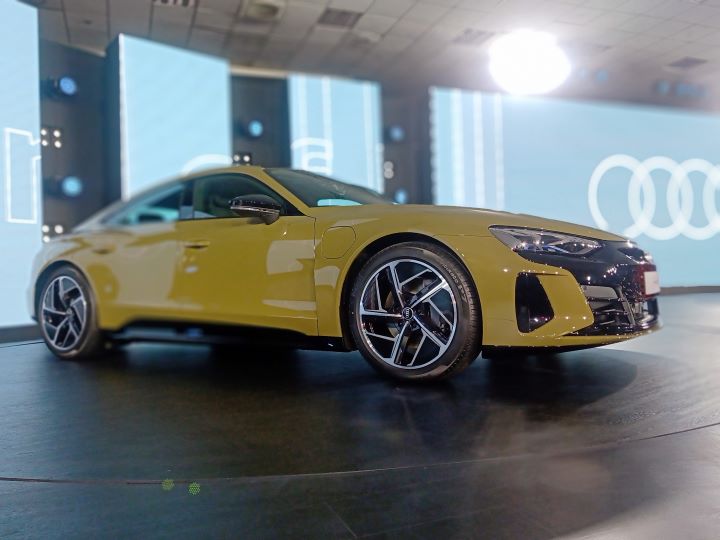 The interior is typically Audi as well along with its trademark digital display. Priced at Rs  1.79cr crore for the GT and Rs  2.04 crore for the RS GT, these two are currently the fastest electric cars that you can buy.
Car loan Information:
Calculate Car Loan EMI