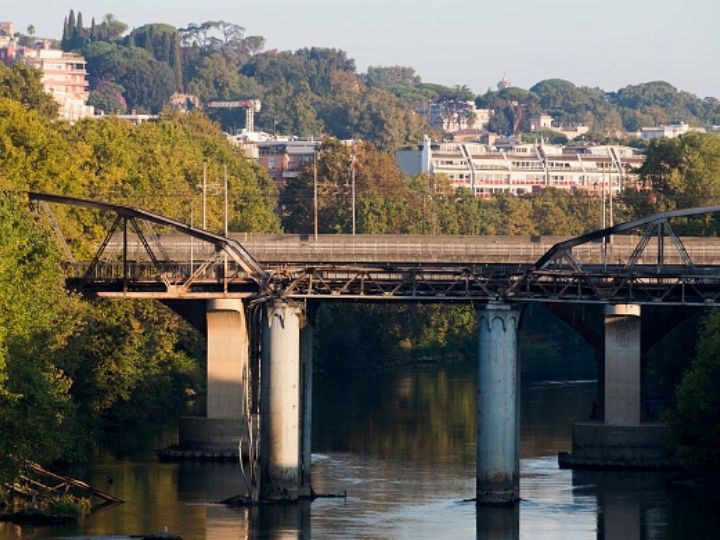 A massive fire destroyed part of a historic bridge on the Tiber river Saturday midnight. The fire could have been caused by a gas canister explosion, news agency AP reported.
Quoting firefighters, the report said they managed to put out the flames by 4 am Sunday.
The Industry Bridge, also called the "Iron Bridge" locally, is located near the Ostiense neighbourhood in Rome.
No one was injured in the fire, but a few establishments near the bridge, mainly  riverside nightclubs, were evacuated as a precaution, AP reported, quoting Italian state TV.
According to the report, the blaze might have started in the shacks occupied by homeless people on the river banks near the bridge. 
The local authorities believe it might have been started by a cooking gas canister explosion at one of the shacks.
A video of the fire shows a section of the bridge, appearing to be a pedestrian walkway, broke off and fell into the river. 
In a tweet, firefighters said the bridge is currently very dangerous for use. They have closed it until the damaged portion is repaired.
Eccolo che viene giù. #pontediferro pic.twitter.com/AOtEusNSYo


— Baruda (@baruda) October 2, 2021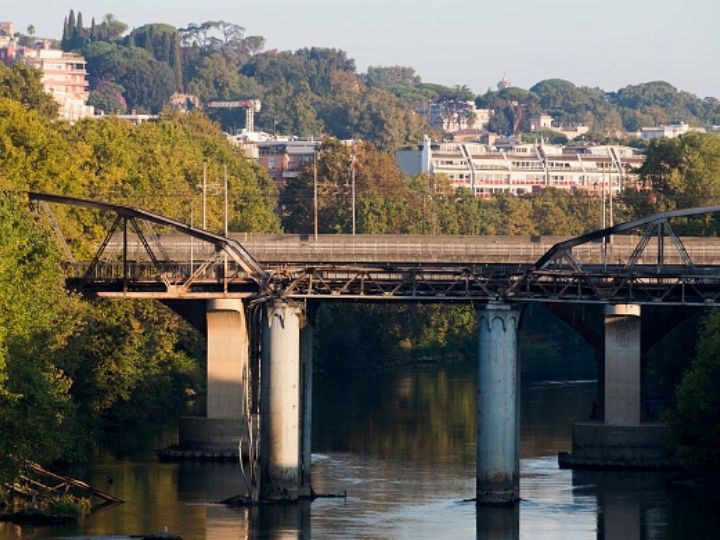 History Of 'Iron Bridge'
According to AP, the bridge was inaugurated in 1863 by Pope Pius IX, and that it was one of the last major construction works carried out in Rome in the last few years of the papal state controlling it, before it became the capital of a unified Italy.
The bridge originally served as a railway bridge, but was now being used only for cars and pedestrian traffic.
In 1944, it is said, 10 women were executed on this bridge by German SS troops who were occupying Rome during World War II. These women had occupied a bakery to feed their families as war had made food scarce in Rome. 
A plaque on the bridge pays tribute to the 10 women, the AP report said.
The 131-metre long bridge is called 'Ponte di Ferro' or Iron Bridge because most of other bridges in Rome are made of stone, Reuters reported.