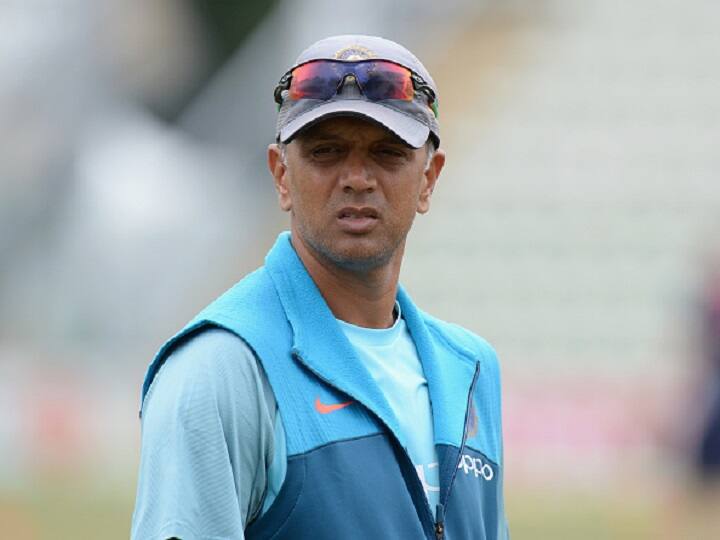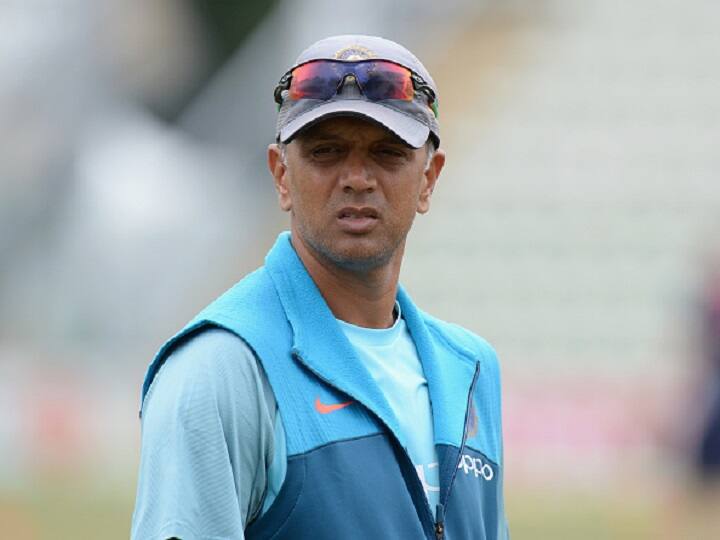 Newly appointed Head Coach of Team India Rahul Dravid. (File Photo/ Getty)
New Delhi: Dravid has never been shy to carry expectations while he was on his way to 24,000 runs in international cricket but quietly and collectively, all of us are sure that India's biggest red-ball superstar will deliver two white-ball World Cup trophies in two years of his tenure. Something similar to what he achieved as a coach with India under-19 team.
For a person who built his reputation to remain dogged and placed on his guard despite the bowler pegging at him relentlessly, why did Dravid buckle down to persistence from Sourav Ganguly? Clearly, Dravid knows what he has signed up for, agreeing to take up a project he was reluctant about a few weeks ago. What he doesn't know yet is if he is only working with Rohit Sharma or with Rohit and Virat for the white-ball fantasies.   
As part of his presentation, Dravid put forth a vision he has for Team India for the next two years; he has 12 months and 25 T20Is to fulfil a great part of the project. Dravid may not have too much time to groom, as much as he ideally likes in the junior wing, but there's an inherent need for him to discover and deliver.
Discover a missing all-rounder. Discover a solid middle-order. Discover a finisher. Three integral parts that have been missing from the Indian team from the last two World Cups were Hardik Pandya and Vijay Shankar deceived.
Dravid has to deliver stability in the ranks despite dealing with bubble fatigue and rotation. Deliver clarity that doesn't get crumpled under flexibility — about KL Rahul, Ishan Kishan and Venkatesh Iyer's role in the team. Clarity about the comebacks of Yuzvendra Chahal and retention of Bhuvneshwar Kumar. Clarity of how top-order men like Rohit, Rahul, Venkatesh and Ishan will function within a XI.
For a country that recently basked in glory for putting up two different playing XI in two different parts of the globe and selling a franchise team that could combine the economies of CPL, LPL and Big Bash in the cricketing world, Team India is suddenly looking bare. Selectors, who were till now buckling under the Virat-Shastri likes-dislikes will now have to publicly eat their words and thoughts to bring players as per Rohit-Dravid likes-dislikes.
Everyone has a like or dislike; in Dravid's case, it was his insistence on Karun Nair and Sanju Samson. But Dravid hasn't been stuck up as much and has been ready to accept mistakes and learn from them. None knows it better about Dravid than Shreyas Iyer in this team.  
Dravid's first assignment with Team India may be New Zealand on the field but beyond it, the new coach will have to change the culture of this team, leave his stamp on the team and its happenings. Dravid may become a little unpopular or dictatorial like Anil Kumble but he certainly won't be trolled or questioned like a certain yes-man we have known off late. When a single coach has multiple skippers in multiple formats, it has to remain as Dravid's Team India.
How Dravid the coach will be remembered remains to be seen but he has already left an imprint in world cricket. Pakistan learned and asked Mohammad Yousuf to help its junior team, Sri Lanka roped in Mahela Jayawardene and now Shivnarine Chanderpaul is with the West Indies team. Iconic players have now realized it's worth their salt to invest and sow.
As they say, you reap what you sow. Dravid then surely has a bountiful harvest in hand.
(GS Vivek is Sports Editor with ABP News)
[Disclaimer: The opinions, beliefs, and views expressed by the various authors and forum participants on this website are personal and do not reflect the opinions, beliefs, and views of ABP News Network Pvt Ltd.]