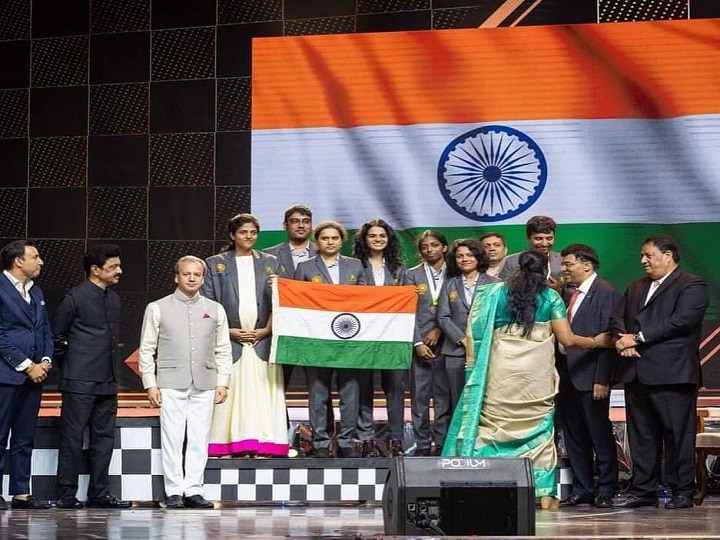 New Delhi: India's star chess player Harika Dronavalli has added another feather to her cap after the India A team, comprising Koneru Humpy, R Vaishali, Tania Sachdev Harika Dronavalli and Bhakti Kulkarni, secured a bronze medal in the women's section at the 44th Chess Olympiad. Grandmaster Harika, who is pregnant with her first child, did not want to give up the opportunity of representing India in the Olympiad and realising her long-standing dream of winning a medal.
Harika's determination and support from her family, teammates and the All India Chess Federation all proved to be fruitful when she scripted history by being part of the Indian women's team that turned into the first from the country to win a medal at the Chess Olympiad in Chennai earlier this month.
Harika alongside Koneru Humpy, Tania Sachdev, Rameshbabu Vaishali and Bhakti Kulkarni were the solo leaders until the eleventh and last round wherein they suffered a 1-3 loss to the USA.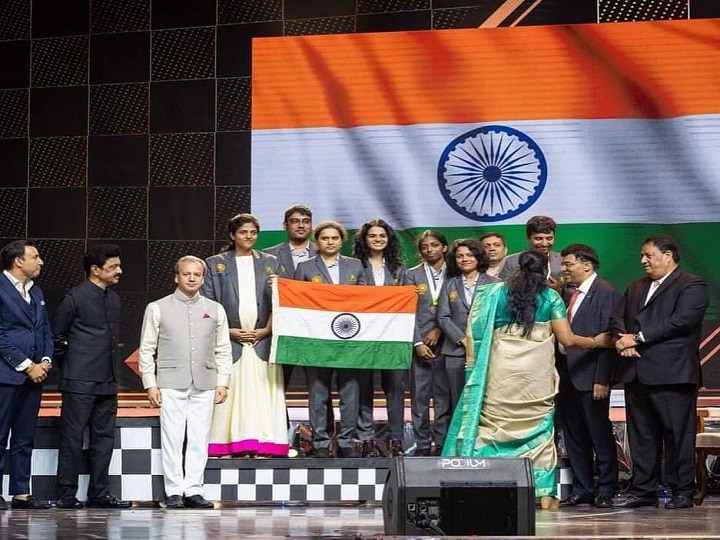 Harika, who had traveled to the tournament with her husband and mother, took to the microblogging site Twitter to express her happiness about winning the medal at the Chess Olympiad.
"It's been 18 years since my debut in the Indian women's chess team at the age of 13, and having played 9 Olympiads so far, I always dreamt about being on the podium for the Indian women's team and finally made it this time," Harika said in a Twitter post.
"It is more emotional because I made it at 9 months of pregnancy. When I heard about Olympiad being held in India and when my doctor said that it's possible to play if I stay healthy without any complications.
🥉🇮🇳🙌🏻
.
.
📸: @FIDE_chess official olympiad website pic.twitter.com/PldBnr1lAa


— Harika Dronavalli (@HarikaDronavali) August 10, 2022
"Since then, my life revolved around making it to the Olympiad and winning a medal. My every single step has been dedicated to making it possible. No baby showers, no parties, no celebrations, I decided everything will be only after winning the medal.
"I kept working every single day to make sure that I perform well. I literally lived for this moment for the past few months and yes, I made it. First ever Olympiad medal for Indian women's chess team," she added.
Meanwhile, Tamil Nadu Chief Minister MK Stalin gave Rs 1 crore prize each to Men's India B team &  Women's India A team, earlier today, for winning Bronze in Chess Olympiad 2022.