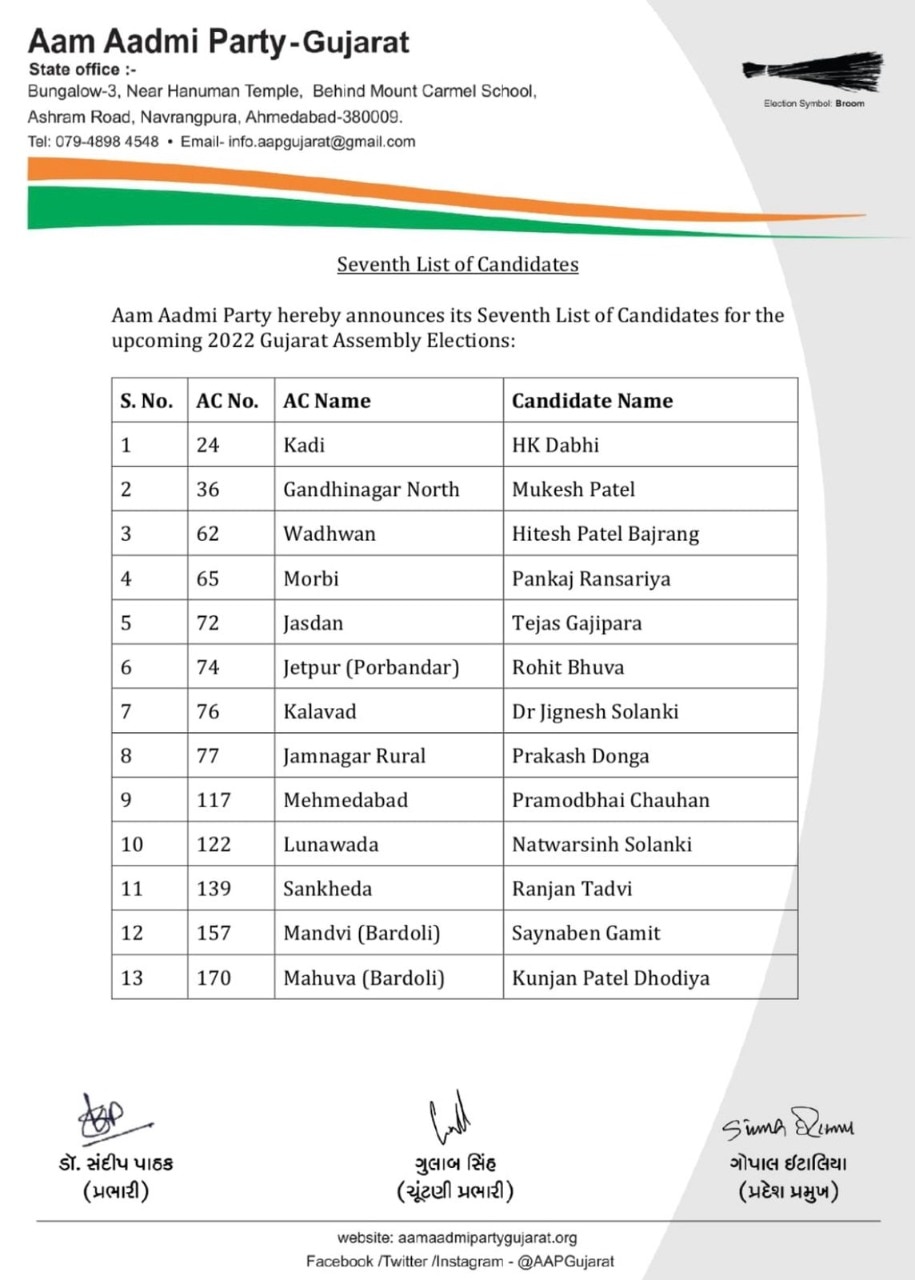 The Aam Aadmi Party (AAP) has released its seventh list of 13 candidates for the Gujarat Assembly Election 2022. So far, the AAP has released the names of 86 candidates.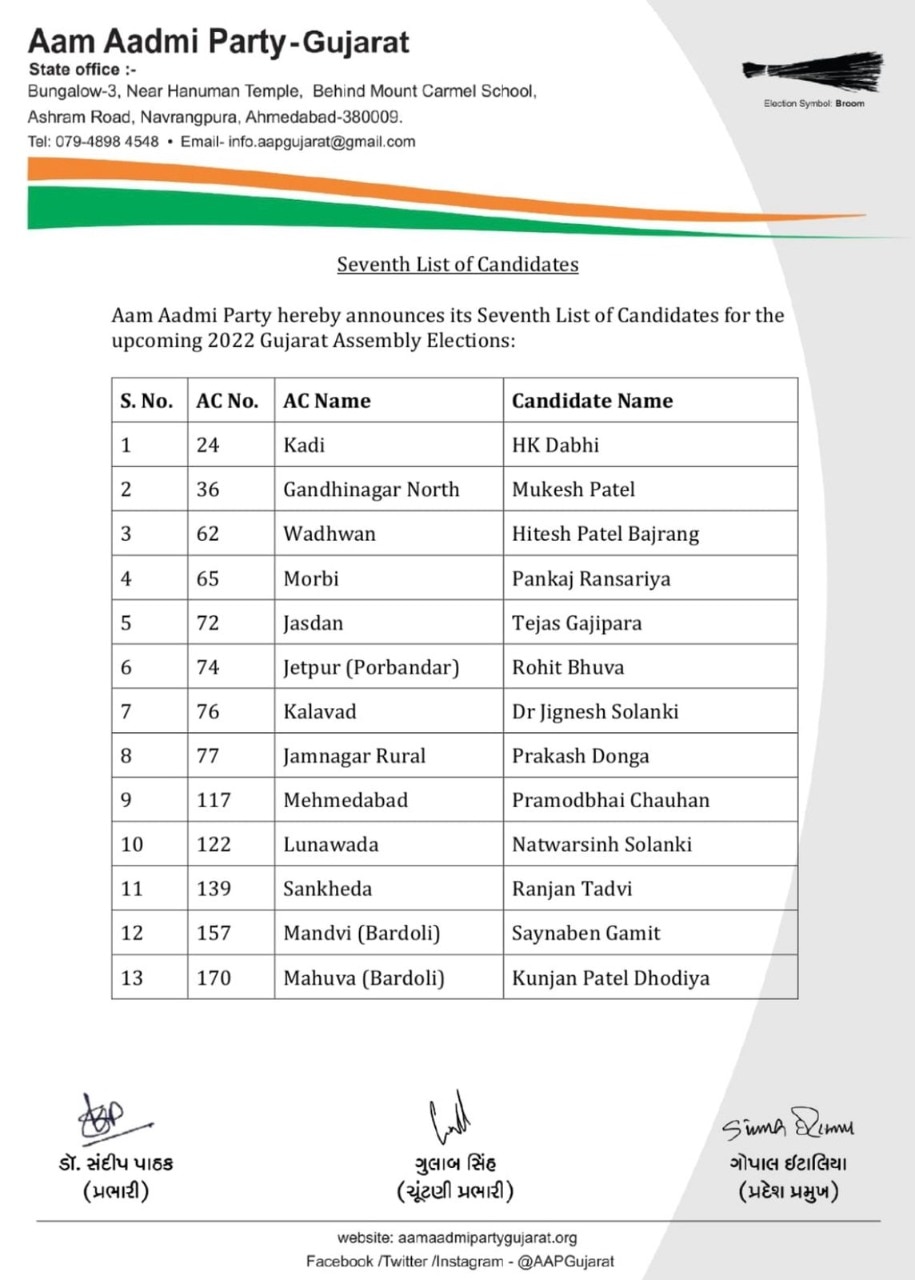 Earlier, the party had released its sixth list of 20 candidates for the Gujarat Assembly election. In the sixth list, AAP has given tickets to Parvat Vagodia from Santrampur, Dinesh Munia from Dahod, Viral Panchal from Manjalpur, Mahendra Navadiya from Surat North, Sunit Gamit from Dang and Raju Marcha from Valsad.
Besides this, the AAP has fielded Ambabhai Patel from Rapar, Dalpat Bhatiya from Vadgam, Bhagat Patel from Mehsana, Chiragbhai Patel from Vijapur, Rupsinh Bhagoda from Bhiloda, Chunnibhai Patel from Bayad, Alpesh Patel from Prantij, Vijay Patel from Ghatlodia, Chetan Gajera from Junagadh, Bhupat Bhayani from Visavadar.
The schedule for the Gujarat poll is yet to be announced while Himachal Pradesh will vote on November 12 and the result will be declared on December 8. Gujarat, which has been a BJP turf and the home state of Prime Minister Narendra Modi, will see a three-cornered battle this election with the AAP entering the fray. The last election saw the Congress and the BJP fighting for victory in the 182-member assembly. While the BJP won with 99 seats the Congress also got an impressive 77.
This time the AAP is looking to make inroads into the state with renewed vigour after winning Punjab. Kejriwal has made several poll promises with education being the prime focus.